Customer Satisfaction (C-SAT) Survey
Customer Satisfaction (C-SAT) surveys provide meaningful insight into your customer's satisfaction, needs, expectations & loyalty. These carefully designed surveys can be conducted face-to-face, by telephone or online.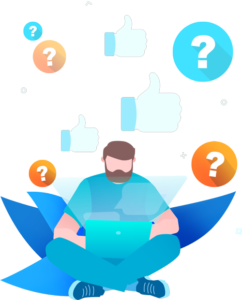 Customer Satisfaction Surveys allow you to measure your customer's satisfaction and gain a deeper understanding of whether or not you are meeting their expectations.
Using C-SAT Surveys, you can listen to your customers and get a clear insight into their opinions, feelings & attitudes towards your business, as well as pinpointing your strengths and weaknesses.
C-SAT Surveys can help to guide business strategy, create customer-oriented environments & enhance customer loyalty.