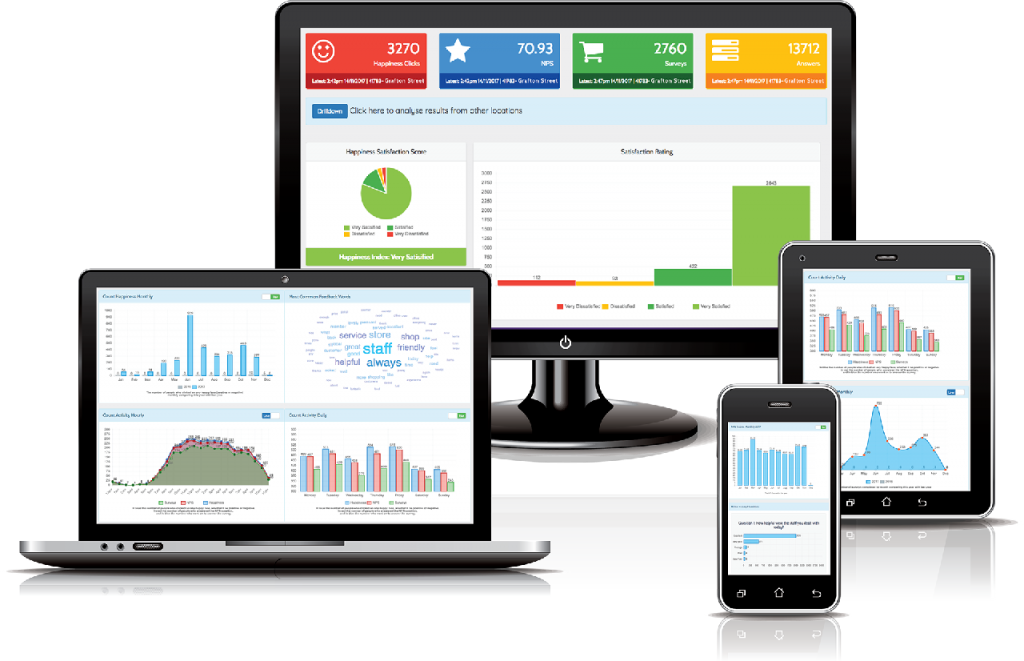 Customise your survey questions & adapt them to your business needs.

Easy to promote.

Cost-effective.

Insightful, user-friendly dashboards.

Trend your customer satisfaction, NPS & feedback over time.

Easy to view, analyse & respond to customer feedback.

Reflects your your organisational hierarchy & unlimited user access.

No hardware costs.

Is tablet compatible & can be used in stand-alone kiosk-mode.